PHILIPSBURG, Sint Maarten -- The Detention of Kevyn Cohen involved in the Hit and run accident last week was extended again for another eight...
Urges Parliament & the Integrity Chamber to hold them accountable PHILIPSBURG, Sint Maarten -- On Sunday June 26, 2022, Gromyko Wilson made use of his...
PHILIPSBURG, Sint Maarten -- Independent Member of Parliament Christophe Emmanuel on Sunday told the government to stop using the suffering of the people as...
By SXM ISLAND TIME PHILIPSBURG, St. Maarten -  Thousands of revelers accompanied by some 15 bands and DJs took to the streets in what is...
Cole Bay, Sint Maarten- Animal Advocacy Group Animal Defenders recently donated the first seven doghouses to less fortunate families and their pets to protect...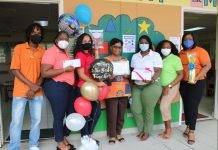 PHILIPSBURG, St. Maarten – In recognition of Rotary's Basic Education and Literacy month, observed in September, the Rotary Club of St. Martin Sunset honored...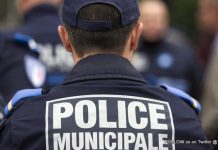 Paris – The French Government Tuesday announced extension of the state of emergency, declared Friday in the metropolitan area after a wave of terrorist...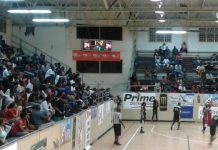 Source Today Newspaper GREAT BAY—One day after Prime Minister William Marlin stressed the importance of good sportsmanship at the opening ceremony of the Battle of...
PORT ST. MAARTEN – Just over a month ago, on Monday afternoon, May 9 at the Cruise Terminal Building, Port St. Maarten, President of...
GREAT BAY, Sint Maarten (DCOMM) – Ministry of Public Housing, Environment, Spatial Development and Infrastructure (Ministry VROMI), announces that there will be a road...
GREAT BAY, Sint Maarten (DCOMM) – The Collective Prevention Services (CPS), a department in the Ministry of Public Health, Social Development and Labour (Ministry...
- Advertisement -
[huge_it_slider id="4"]