~ Says insulting of civil servants a norm ~ PHILIPSBURG, Sint Maarten -- According to Independent Member of Parliament Christophe Emmanuel, the Minister of Education...
Harbour View – On May 21, 2012, His Excellency, Governor E.B. Holiday, officiated the appointment and administered the oath of office of minister to...
Philipsburg, Sint Maarten, – Sint Maarten is taking a major step to become plastic free with the BEYOND A PLASTIC SXM Webinar to be held...
CURACAO -- As of yesterday, a fake message has been circulating stating that Dr Glenn Matroos, one of our psychiatrists, is said to have...
SABA -- Works to construct a new monitoring station of the Royal Netherlands Meteorological Institute (KNMI) on the northern coast of Saba are progressing...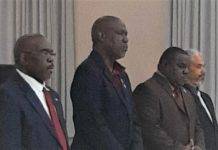 BELAIR, Sint Maarten —On Sunday, March 7th, 2021, the Sint Maarten Sports and Olympic Federation held its Annual General Meeting (AGM) and Sports Conference...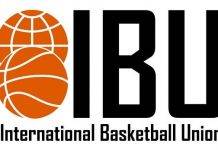 PHILIPSBURG, Sint Maarten -- The International Basketball Union (IBU) is excited to announce the addition of the St. Maarten National Basketball Association (SXMNBA) as...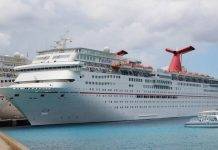 By Demion McTair. Source: onenewsstvincent.com Kingstown, St. Vincent: Two international cruise lines have offered the services of some of their ships to help evacuate people from St. Vincent...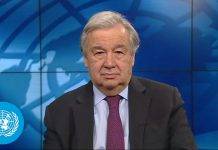 Secretary-General's message 2021 The COVID-19 pandemic has erased decades of progress towards gender equality. From high job losses to exploding burdens of unpaid care, from disrupted...
Voice of the Caribbean Radio

WEATHER FORECAST
Philipsburg, SX
broken clouds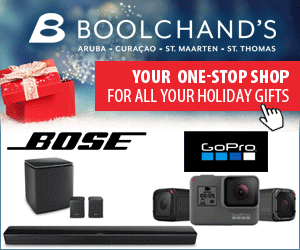 DATE ISSUED: Monday March 15, 2021 @ 06:00 LST (10:00 UTC)  VALID UNTIL: Tuesday morning (06:00 LST) March 16, 2021  WEATHER:  Today through Tuesday morning: Fair to...
Like us on Facebook – 721News
Like us on Facebook – The Real Paparazzi
BEATSTARS & SONY/ATV MUSIC PUBLISHING NYC/LA HAS SIGNS WORLDWIDE DEAL WITH HAITIAN ZOUK KOMPA, AFRO, SINGER SONGWRITER ARTIST BONI FAAS FROM THE ISLAND OF SINT MAARTEN Boniface Patrick...
UPDATED AS OF: Wednesday 25 November, 2020 The Government of Sint Maarten has updated its entry requirements to ensure continued safety of travelers and residents...
Havana airport will open to regular commercial flights on 15 November after being closed for seven and a half months due to the coronavirus...
For prayers SUBSCRIBE to our Prayer channel: https://www.youtube.com/channel/UCm0s... *This is an original narration recorded specifically for this video in the Lion of Judah studio* Footage...