PHILIPSBURG, Sint Maarten -- The MP explains: "While the drama in the NA/UPP governing coalition continues to escalate, the people of this country are...
~ MP Emmanuel calls for Shareholder to investigate ~ PHILIPSBURG, Sint Maarten -- Re-instated CEO of the Princess Juliana International Airport (PJIA) Brian Mingo racked...
Dear Editor, Please find attached a letter addressed to the Governments and Parliaments of Aruba, Curacao, and St. Maarten regarding the current constitutional crisis in...
SABA -- Following an invitation extended by the Immigration and Naturalization Service IND, the Saba Business Association (SBA) board represented by Chairperson Alida Heilbron...
SABA -- Fourteen civil servants of the Public Entity Saba on Monday, May 10 took the oath of office. Lucia Woods of the Human...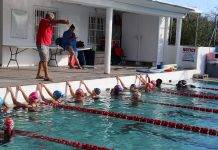 COLEBAY,  Sint Maarten -- The Sint Maarten Aquatic Federation (SMAF) in collaboration with FINA World Aquatics Day launched an island wide swim training camp...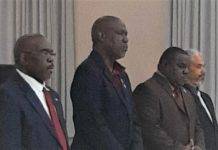 BELAIR, Sint Maarten —On Sunday, March 7th, 2021, the Sint Maarten Sports and Olympic Federation held its Annual General Meeting (AGM) and Sports Conference...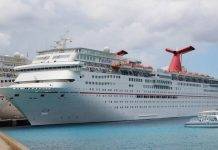 By Demion McTair. Source: onenewsstvincent.com Kingstown, St. Vincent: Two international cruise lines have offered the services of some of their ships to help evacuate people from St. Vincent...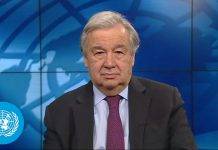 Secretary-General's message 2021 The COVID-19 pandemic has erased decades of progress towards gender equality. From high job losses to exploding burdens of unpaid care, from disrupted...
Voice of the Caribbean Radio

WEATHER FORECAST
Philipsburg, SX
scattered clouds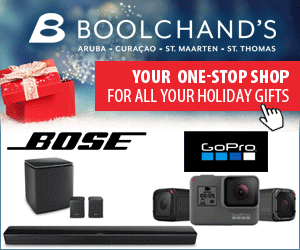 DATE ISSUED: Monday March 15, 2021 @ 06:00 LST (10:00 UTC)  VALID UNTIL: Tuesday morning (06:00 LST) March 16, 2021  WEATHER:  Today through Tuesday morning: Fair to...
Like us on Facebook – 721News
Like us on Facebook – The Real Paparazzi