CAY HILL, St Maarten -- St. Maarten Medical Center (SMMC) recently welcomed a new permanent Cardiologist Dr. Han Spierenburg to its Cardiology team. Dr....
GREAT BAY, Sint Maarten (DCOMM) – International Day of People with Disability is a United Nations (UN) sanctioned day – Thursday, 3rd December -...
DUTCH QUARTER, Sint Maarten -- On Tuesday, October 13th at approximately 10.15 a.m. several police...
Three women robbed PHILIPSBURG, Sint Maarten -- On December 10, at 12:35am, three females were...
CUL DE SAC, Sint Maarten (OM/KPSM) – A student of Sint Maarten Vocational School is...
PHILIPSBURG, Sint Maarten -- On Friday morning, Member of Parliament (MP) Claudius Buncamper, faction leader...
PHILIPSBURG - World Heritage Day also commonly known as International Day for Monuments and Sites...
PHILIPSBURG - Posters have started circulating this week inviting St. Maarten's youth to audition for...
- Advertisement -
[huge_it_slider id="4"]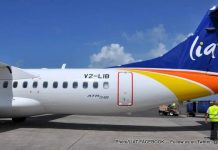 JOHN'S, Antigua, October 27, 2015 – LIAT, The Caribbean Airline, will today launch a new non-stop flight from Antigua to San Juan. The flights...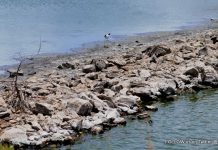 Need For Addressing Issues Brought About by Drought Affecting Nature and the Community PHILIPSBURG, Sint Maarten -- Tadzio Bervoets, the Manager of the Sint Maarten...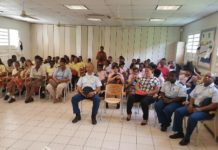 On Wednesday June 14th the Community Police Officers who headed the Cops and Kids Program held the school debate finals at the Asha Stevens...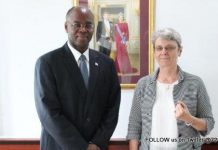 SAINT MARTIN -- Harbour View/Fort Louis - On Wednesday November 25, 2015, His Excellency Governor Eugene B. Holiday received the Préfète for Sint Martin...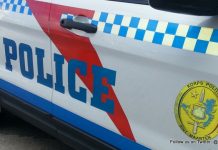 SUCKERGARDEN, Sint Maarten -- The Police Traffic Department is presently investigating an accident which took place on Thursday evening September 27th. While approaching the...
PHILIPSBURG, Sint Maarten -- Minister of VSA, the Honorable Omar Ottley denies rumors of him giving a popular night club the permission to stay...
Port-of-Spain -- Caribbean Airlines is set to restart operations to two of its popular destinations; Orlando, Florida and St Lucia. As the airline continues the phased...
- Advertisement -
[huge_it_slider id="4"]
LATEST ARTICLES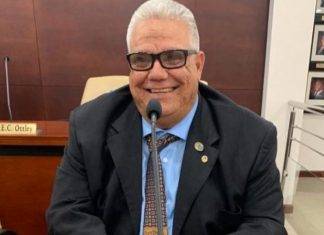 PHIPSBURG, Sint Maarten -- After seeing the numerous outcries on Facebook and reading the headlines on the front page of the Daily Herald of Friday/Saturday, October 15 – 16, 2021 "Beacon Hill residents angry...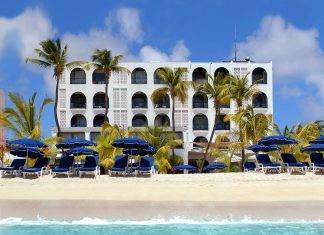 Philipsburg, Sint Maarten -- Holland House Beach Resort, located in Philipsburg Sint Maarten, has placed Sint Maarten on the global map by winning the prestigious World Travel Awards (WTA) in two different categories: Sint Maarten's...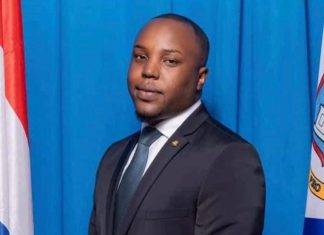 PHILIPSBURG, Sint Maarten -- Documents from the Ministry of VROMI in the ongoing saga about government long lease land situated at Over The Bank, paints a contradictory picture than what was relayed to Parliament...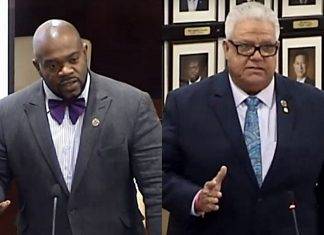 PHILIPSBURG, Sint Maarten -- Members of Parliament Christophe Emmanuel and Claudius Buncamper in a joint press release on Sunday stressed that the proposed Consensus Kingdom Law (Rijkswet) on Data Protection, if passed as currently...
PHILIPSBURG, Sint Maarten -- On October 13th, 2021, a cell inspection was carried out at the Point Blanche prison and house of detention by prison staff, in collaboration with KPSM, Customs, the Coast Guard...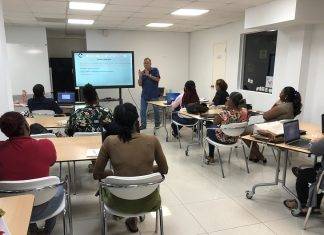 PHILIPSBURG, Sint Maarten -- Local Non-profit Organizations (NPOs) will gain expertise in "Data Collection and Analysis Through Surveys" by signing up to NPOwer's newest workshop planned for November 3rd, 10th and 17th. This two...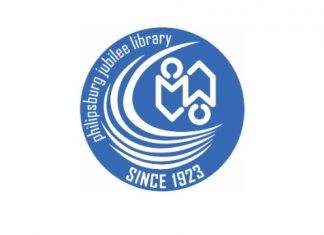 Philipsburg, Sint Maarten -- The government of Sint Maarten is in the process of preparing to build a new Public Library. Primary School Students, Parents/Guardians, High School Students, Tertiary Students, USM Students, Teachers, School Managers,...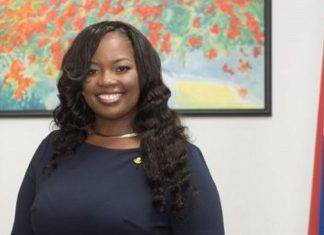 Philipsburg, Sint Maarten -- The Function Book of the Ministry of Justice is in the final phase of the legislative process towards its completion to become law, confirmed the Minister of Justice, Honorable Anna...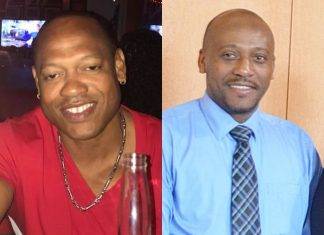 PHILIPSBURG, Sint Maarten (OM) -- On Friday October 22, 2021, the Recherche Samenwerkingsteam (RST) arrested two people and conducted searches at two houses and at the addresses of two businesses on Sint Maarten under...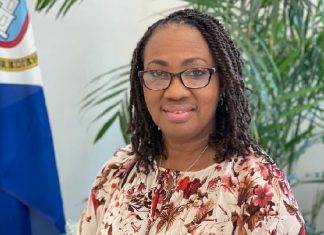 Philipsburg, Sint Maarten -- In keeping with government's strategic initiative to have Sint Maarten transition to clean, resilient, and affordable energy generation, Prime Minister Silveria Jacobs met with representative of GridMarket on Tuesday, October...