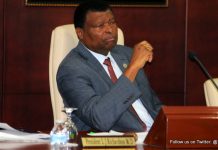 PHILIPSBURG, Sint Maarten – The House of Parliament will hold a Solemn Plenary Session on September 8. The Plenary Session is set for Tuesday, at...
Kralendijk – Representatives from St. Maarten participated in United Nations Educational, Scientific and Cultural Organization (UNESCO)'s phase two of the Intangible Cultural Heritage (ICH)...
Airport, Sint Maarten – WINAIR would like to inform the general public that we will commence a limited flight schedule October 10, 2017. Times, Frequencies,...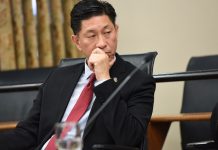 GREAT BAY, Sint Maarten (DCOMM) – Collective Prevention Services (CPS), a department in the Ministry of Public Health, Social Development and Labour (Ministry VSA),...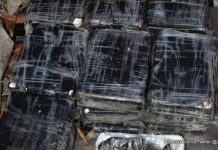 AIRPORT -- The Customs Department at SXM Airport this week intercepted a large quantity of drugs. According to information reaching our news room, the...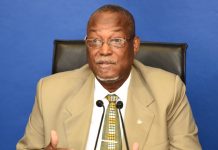 PHILIPSBURG - Minister of Justice and Acting Prime Minister Rafael Boasman addressed members of the media in Wednesday's, April 19, Council of Ministers Press...
GREAT BAY, Sint Maarten (DCOMM) – Ministry of Public Housing, Environment, Spatial Development and Infrastructure (Ministry VROMI), announces that trench work in connection with...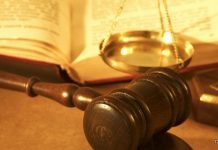 By The Today Newspaper GREAT BAY – Reini Etaling Dutreuil, a 20-year old who infamously thumped a witness in court in his face and later...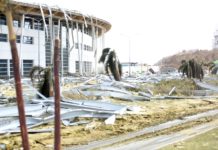 Mullet Bay.- El Aeropuerto Internacional Princesa Juliana, podría reanudar sus operaciones muy pronto, según lo dio a conocer Michel Hyman, director general interino de...
SABA - Last week over 25 Public Health professionals, Vector Control Specialists, Laboratory Microbiologists and Health Policy advisors from St. Maarten, Curaçao, Bonaire, St....
PHILIPSBURG, St. Maarten - On Monday, August 8th postulation day, nine (9) political parties postulated to contest the September 26th parliamentary election. The parties are the ...
PHILIPSBURG - Minister of Finance Richard Gibson has refuted rumors on social media that he is planning on reducing civil servants salaries to help...
Source Dominica Online DOMINICA -- One tourist visiting the island has been confirmed dead in an accident in Antrim on Wednesday afternoon. The visitor is said...