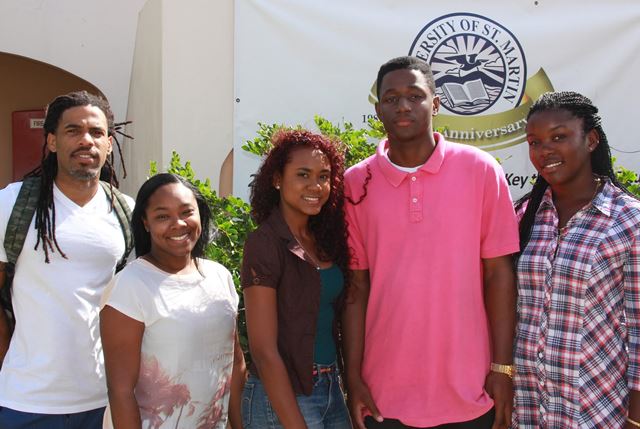 PHILIPSBURG – The I AM SXM Foundation board would like to invite the general public to a Thank You event in honor of the donors who have given St. Maarten students a second chance at tertiary education, through its Education For Us All initiative.
The Foundation succeeded in creating opportunities for students and young adults who have somehow slipped thought the cracks of the system in St. Maarten, rendering them ineligible to obtain study financing to further their studies.
"The criteria for study finance is very rigid and serves only one type of student from St. Maarten. We are a multi-faceted society with many categorized types of students. Some born on the French side or born on the Dutch side to foreign parents, for example. Fact is all these diverse categories of students, who have gone to school in this society, should be allowed a chance to help develop this nation. This initiative aims at giving the opportunity to all of our students as much as it can," said Julian Lake of Education For Us All.
The event will be held on Tuesday, July 12, at 7:30pm at the University of St. Martin (USM) where the initiative was birthed last year.
All persons interested in seriously continuing their studies to contribute back to the development of St. Maarten are invited to come out and meet the donors who funded this project and see presentations by the already awarded students. A financial report will also be presented to the public, and light snacks and drinks will be served.
Persons seeking more information can go to the website www.educationforusall.org, the Facebook page: education for us all, or email: educationforusall@gmail.com.