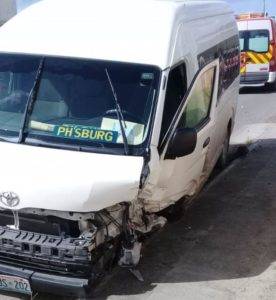 FRENCH QUARTER, Saint Martin – On Sunday, September 2, a serious accident took place on the Rue Nationale in front of the Methodist Church in French Quarter.
A gray Kia SUV P-7612, driven by a female, was heading into French Quarter, and for unknown reasons lost control, drove on the opposite side of the road, and collided head-on with BUS 202.
According to eyewitnesses, because of the impact of the two vehicles, the female driver, identified by her Facebook nickname "Hennessy," ended up with half of her body outside the SUV.
She suffered lacerations to both legs and needed medical attention. The BUS driver suffered minor injuries and both were tended to by French ambulance personnel. It is not clear to 721news if passengers in the BUS were injured.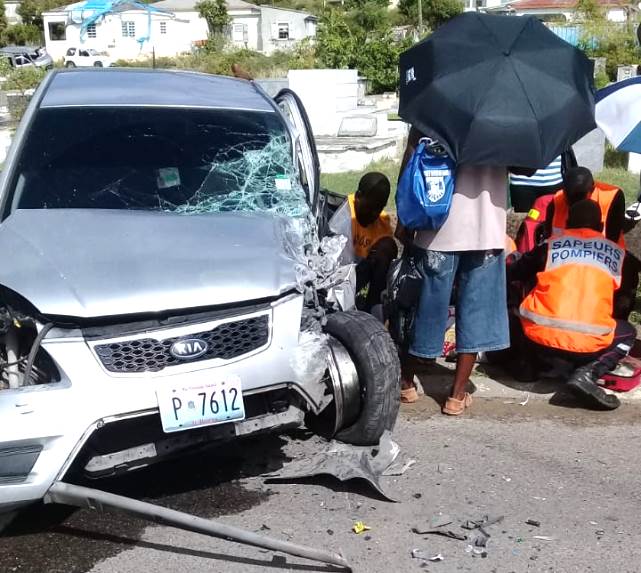 Facebook Pictures: