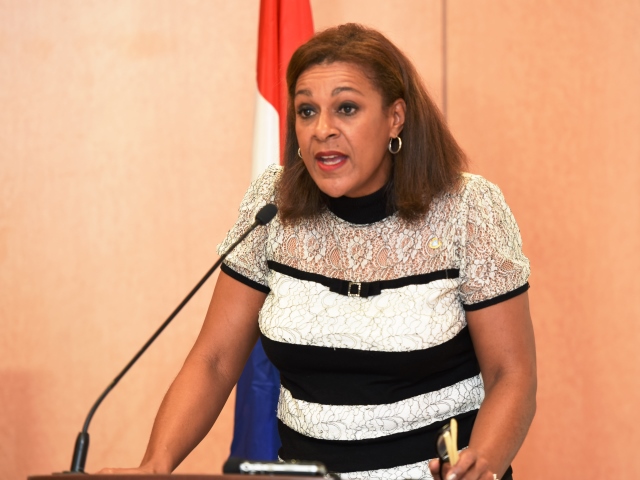 PHILIPSBURG – The Ministry of Education, Culture, Youth and Sport in collaboration with the National Sports Institute (NSI) is hosting the #SportsMatter Mixer on Friday, April 6th at the Government Administration Building from 5pm to 8pm. The aim of the event is to stimulate networking between the sports organizations and the business community as well as put the spotlight on the importance of public-private funding of the repair and rebuilding of our local sports facilities.
The event starts off with a welcome and cocktail hour from 5 pm and then starts promptly at 6pm with the program of the evening. NSI will give information on its role within sports and present the damages sustained at the major sports facilities. There will also be the opportunity for businesses and individuals to pledge their financial support towards the repairs and rebuilding of the facilities. All financial pledges goes directly to the NSI.
Sport and physical activity has always contributed to the development of a healthier society and play an important role for our young people. Now more than ever, in this Post Irma recovery stage, it is critically important that persons have a place where they can go to release everyday stresses as engaging in sports releases endorphins that boosts moods and encourages positive social interaction. Sport facilities suffered major damage which has severely diminished the capacity to maintain the level of sporting activities that was once enjoyed before the passing of last year's devastating hurricane.  Due to the challenging financial circumstances, it is expected that government funding along with anticipated additional insurance disbursements, will not be enough to repair and restore what was lost. Therefore the Ministry of Education, Culture, Youth and Sport, in collaboration with the National Sports Institute, has launched a campaign to stimulate public-private funding in order to ensure that repairing and rebuilding of our local major sports facilities.
The Mixer event is part of the #SportsMatter Awareness campaign which aims to increase participation in sports and sport related activities by organizing key events such as this mixer, a sports conference, a Sports Open House, the continuation of the annual Brown Pelican Sports Award and the continuous promotion on the importance of sports. For more information on the #SportsMatter Mixer and how one can donate, please feel free to contact the Director of the National Sports Institute, Mr. Michael Cornet on telephone number +1721 – 523-6519 or via the email management@nationalsportsinstitute.sx . You can also follow the Department of Sports SXM Facebook page for live feeds of the event and updates on the #SportsMatter campaign.