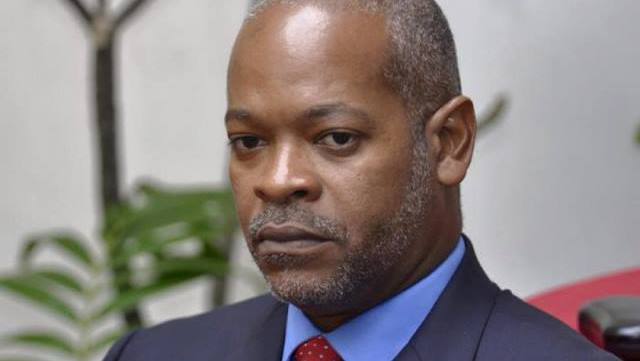 POND ISLAND – Acting Minister of Tourism, Economic Affairs, Transportation and Telecommunications (Ministry TEATT) Cornelius de Weever, to register for the Build Back Better Week (BBB) which kicks off on March 16 and will take place over a five-day period.
The rebuilding after a natural disaster is a challenge for any country.  The Centre of Excellence (COE) for the Sustainable Development of Small Island Development States, a United Nations Development Program (UNDP) based on Aruba, and Ernst & Young (EY), a global leader in assurance, tax, transactions and advisory services, are ready to support where rebuilding is concerned.
"I encourage our business community to register to take part in building back our country better which is offered during the upcoming five-day period.  Resources and information will be presented that can be used, and opportunities will be available via trade mission follow-ups," Minister Cornelius de Weever said on Tuesday.
An information session is taking place at the St. Maarten Chamber of Commerce & Industry on Wednesday, March 14 from 7.00pm to 8.30pm.  Interested businesses can send an email to v.herbert@chamberofcommerce.sx to register.
COE and EY joined forces to launch a "Do-Tank", an action-oriented Think Tank. They are funding this from their own regular budgets, from funds that they have made available and which were not previously allocated to support St. Maarten.
The COE and EY asked Present Your Startup Caribbean to contribute in the operational tasks and to organise a "Do trade" trade mission from the Netherlands to the Caribbean.
The COE and EY have also reached out to Chambers of Commerce to organize trade missions.
The intent of these activities is to surface solutions and catalyze actions that will help St. Maarten build back better, and for the resulting insights to help islands around the world to become more resilient.
The SXM Do-Tank will be organized 16, 17, 18 March, 2018,  and will be open, inclusive and collaborative.  The intention is to bring solutions to light and implement key rebuild activities together with key stakeholders on Sint Maarten.
The focus areas are derived from the National Recovery Plan (NRP) and emphasize sustainable tourism, renewable energy, and fostering entrepreneurship.
Simultaneously with the SXM Do-Tank, activities will be organized to facilitate the rebuilding of both the society and economy, for example, several trade missions to Sint Maarten.
This would allow the entrepreneurs to not only participate in the event and contribute in terms of concrete ideas, but also network with key contacts and gain more clarity of the business necessities and opportunities in rebuilding the society and economy of the country. This event will be parallel and Do-Trade will take place on 19 and 20 March 2018.