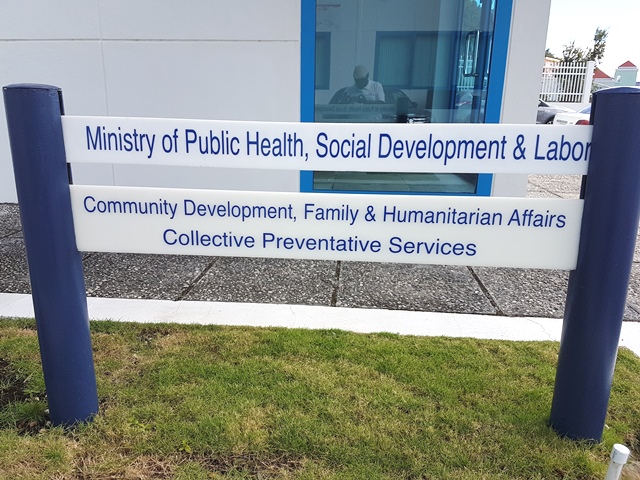 GREAT BAY, Sint Maarten (DCOMM) – Interested persons, business owners, community councils/leaders, institutions and organizations, still have a few days to share their suggestions and challenges with respect to the prevention of mosquito borne diseases such as Zika, Chikungunya and Dengue.
Persons, businesses and organizations should provide written feedback via email: vector-control@sintmaartengov.org by March 15, 2018.  Feedback may be submitted also in hard copy to the offices of CPS at the W.G. Buncamper Road #33, Vineyard Building Office Park.
The objective is to rebuild and strengthen the local vector activities and surveillance operations for the benefit of protecting the local citizens and preventing current and future public health challenges as it relates to mosquito borne diseases.  This objective will require the compliance, participation, response, involvement of all residents and visitors to Sint Maarten in proactively battling the mosquito population.
The following entities still have the opportunity to provide their suggestions, challenges, comments etc. if they have not done so already: healthcare providers, agriculturists/farmers, contractors, travel agencies, tourism and hospitality sector businesses, the media, garbage contractors/collectors, pest exterminators, and tire repair shops and garages.
Each and everyone, from young to old, has a role to play in building Sint Maarten into a stronger, smarter, and a more collaborative community and especially in the fight against mosquito borne diseases.
This initiative is a collaborative effort of the Collective Prevention Services (CPS), a department within the Ministry of Public Health, Social Development and Labour (Ministry VSA), the Netherlands National Institute for Public Health (RIVM) from the Dutch Ministry of Public Health, Welfare and Sport, and VectorStars.
For additional information, you can call: 542-1122, 542-1222, 542-1322 or 542-1570.