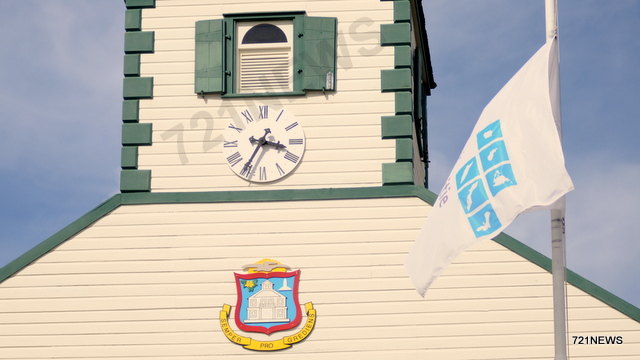 PHILIPSBURG – The Court in First Instance sentenced Leando Aslem Prince on Wednesday morning to 10 months of imprisonment for the possession of a firearm and ammunition. Police officers caught the 26-year old defendant in November of last year near the Crystal Club on Soualiga Boulevard when he ran into an alley next to the club, briefly bent down ran away.
Police found the firearm on the place where Prince had bent down.
The public prosecutor said that an option was to await the outcome of a forensic investigation of the weapon but he considered the gun possession and the possession of a small amount of marijuana proven. He also considered Prince guilty of threatening and insulting a police officer.
Attorney Geert Hatzmann said that there is room for doubt. "It is not certain that the person who ran away was my client and it is also not certain that the gun was his." Hatzmann also contested the threat against the police officer, because the threat was made in Papiamento, a language his client does not speak.
The attorney asked the court to follow the prosecutor's suggestion to wait for the outcome of the forensic investigation of the weapon and to terminate or suspend his client's detention in the meantime.
But the judge said that without the forensic investigation there is enough evidence against Prince. "Even if your DNA is not on the gun it is no proof that you did not do this," he said.
The court found Prince guilty of gun, ammunition and marijuana possession and of threatening and insulting the police officer. But your punishment is determined by the possession of the firearm and the ammunition," the judge said.
Source: https://stmaartennews.com/judicial/man-sentenced-gun-possession/