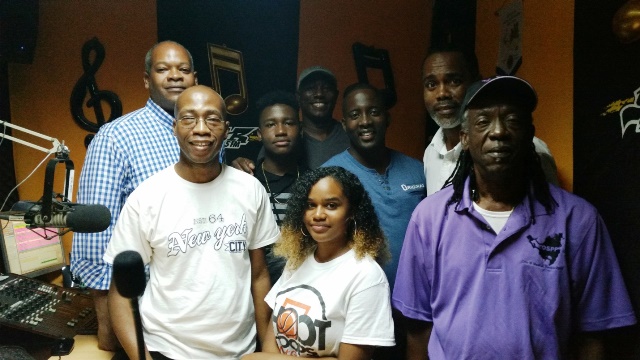 CONCORDIA – Recent guests on Fresh with the Y2X Crew, Member of Parliament (MP) Cornelius De Weever, René Violenus of the National Alliance (NA), Joslyn Richardson of One St. Maarten People's Party (OSPP), Benjamin Ortega, leader of the St. Maarten Development Movement (SDM), and Lyndon Lewis of the United St. Maarten Party (US) debated issues from their analysis of St. Maarten's current socio-economic situation, to the solutions that they plan to bring to address those challenges when elected.
They were ably interviewed by Y2X members Shanique Hodge and John Royer during a gentleman-like debate. Youth 2 Xtreme (Y2X), the youth wing of Victorious Living Foundation, continues with another interesting and exciting episode of Fresh this Saturday, September 24, from 6:00pm-7:00p.m. on Youth Radio 92.5FM or www.yr925fm.com.
This Saturday's program will feature an all-female panel comprising, Jennifer Richardson-da Silva of  NA, May-Ling Chun of UP, Marinka Gumbs of  DP, Angelina Williams of  PPA, Anna Rabess-Richardson of  USP, Mulrose Toulon of the St. Maarten Christian Party (SMCP), Mercedes Van Der Waal-Wyatt of HOPE, and Rosie Richardson of  SDM.
Fresh with the Y2X Crew promises to be another informative, exciting, and empowering episode. The Y2X crew is inviting all to tune in on Saturday, for an empowering and exciting episode of Fresh with the Y2X Crew on Youth Radio 92.5FM, www.yr925fm.com or www.tunein.com (type in youth radio) at 6:00pm local time.