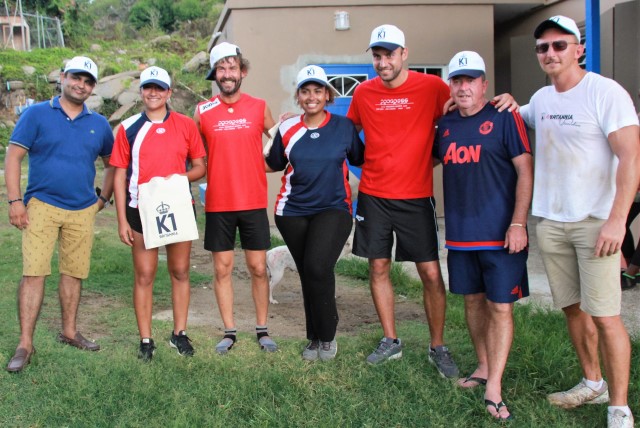 DUTCH QUARTER – On Saturday, July 23, the Oualichi Women's Soccer Association and the K1 Britannia Foundation collaborated to bring a soccer clinic to the I Can Foster Home.
The clinic was given to 12 foster children ages 6 and up, by European coaches Guy, Erick and Louis of Progress Sports. The children learned footwork, teamwork, played friendly games against each other, but most importantly had a great time with laughs and smiles. K1 Britannia volunteers and Oualichi WSA members were present to enjoy the day with the children.
The initiative by Oualichi Women's Soccer Association was seen as a great way to give this opportunity to these children, who may have not gotten the chance to participate in their 4th annual summer camp.
"Our association remains committed towards further developing and promoting soccer among youths on St. Maarten and most importantly cultivating talent. Oualichi WSA finds it also important to provide a platform for kids, especially girls and women, from all different backgrounds," said president of the Oualichi WSA Danaë Daal.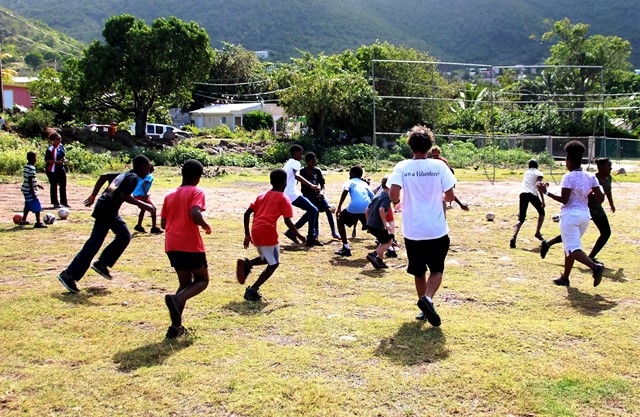 Leading up to the clinic, Oualichi WSA requested donations of soccer equipment for the children, and then handed the donated items to K1 Britannia Foundation for distribution. For those interested in female soccer, contact the Oualichi WSA at oualichisoccer@gmail.com.
"K1 Britannia Foundation supports initiatives like this, which gives volunteers opportunities to interact with the foster kids, but in general encourages them to have the life-changing experience of making a difference in their own unique way, small or big," said K1 Britannia Foundation Project Manager Chiaira Bowers.
To participate in making a difference in the lives of youth and other areas on the island, sign up as a volunteer online at www.k1britanniafoundation.org/volunteer/.