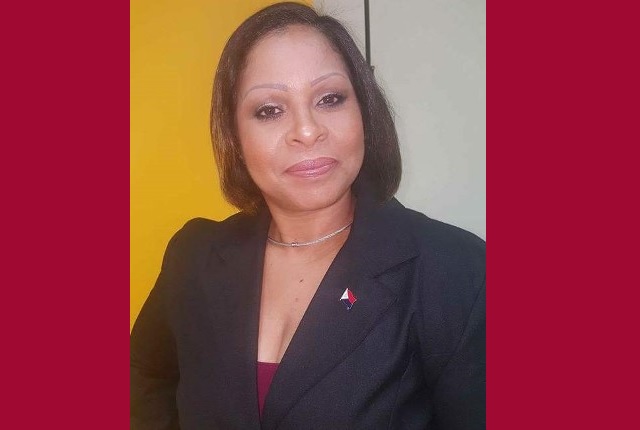 As a God-fearing woman/wife/mother of three I decided to take up this new challenge to run for Parliament in the upcoming elections.
My reason for doing so is the fact that through the years I have seen a lot of changes in St. Maarten. Some good and some extremely bad that were not in the best interest of our people. St. Maarten has become a country of many surprises especially by those in whom we have put our trust.
For example, you can wake up any morning just to hear that the government has fallen. You sit to listen to a parliamentary debate and suddenly votes of non-confidence are passing. You vote for a politician on a certain party and before you know it he or she has jumped on another party. Can I still have trust in leaders who were elected to lead, but are taken up by corruption and greed? My parents didn't raise me this way. They raised me on values like honesty, trustworthiness, staying true to your word and putting others above self.
I am a proud daughter of the soil and granddaughter of Leopold Hyman, Oswald Peterson and Ernestine Brooks, all of whom are outstanding and well known citizens of St. Maarten. I also want to give honor to my parents Francisco and Olympia Peterson-Hyman because without them I would not have become the person I am today. They raised me to be an honest and humble young woman with integrity and they always taught me that in life, if you want something, you have to work hard for it. They also taught me to speak up for what is right.
I love my country and it hurts to see when our leaders who we have elected do not live up to their responsibilities or keep their promises. It is unacceptable when our people are the last to get information on what is happening in government and in our country or at times get no information at all.
Our parliamentarians are elected to work in the interest of our people, but it seems like their work is based on self-interest. They are supposed to be transparent and tell us the citizens what is going on. Our people are hurting and suffering. They can't survive on the minimum wage. We need to look at implementing a living wage. Our elderly can't survive on their pensions. We need to offer them a better medical insurance and transportation and electricity discounts. Our local entrepreneurs need startup tax incentives. There are many more issues that I can mention.
Yet, it seems like our elected leaders have turned a blind eye to the needs of our people. Our people are hurting! We need to tackle the problems directly and from the heart. We need to change the way we deal with the people's business. This is the reason why I chose to join the St. Maarten Christian Party. Their slogan SERVING THE PEOPLE FOR A CHANGE resonated with my spirit.
Besides, the values and principles that the party stands for such as integrity, honesty, transparency, loyalty and accountability are part of my upbringing and I also see them very clearly in our party leader Wycliffe Smith.
St. Maarten, these are crucial times! Wake up before it's too late! Elect people with a heart for our people and for St. Maarten. Elect people who care and who feel the daily pain of the nation and who understand what our people are going through. Elect a people of faith, for a country without God is hopeless.
I believe that if we stand for nothing we shall fall for anything. So let us stand together and show the world that we are a people who cannot and will not be bought. Elect the St. Maarten Christian Party and let us serve YOU for a change.
Francelise "Fransje" Mauricia-Peterson
Candidate on SMCP