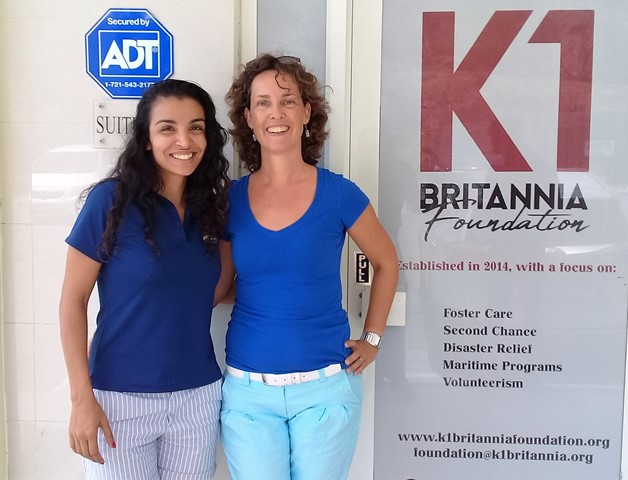 PHILIPSBURG – ADT recently donated a Burglar Alarm, Fire Alarm, and Video Access Control system to the K1 Britannia Foundation.
"We are impressed with the great work K1 and her volunteers do for the island's youth, and we admire K1 for stepping up to the plate right after hurricane Irma by coordinating and organizing relief aid together with the Dutch Marines and Dutch Caribbean Coast Guard. Since K1 solely relies on volunteers, donations, and funding grants we decided to help them out with their security need." explains Ilja Botha, ADT St Maarten Sales Consultant (right).
K1 Britannia's co-founder Priya Thirumur (left) is grateful for the donation, since the Burglar and Fire Alarm not only protect K1's office and her staff, but also ensure that the office now meets the requirements for contents insurance.
On the video access control system Priya Thirumur comments: "It's great we're now able to see and talk to whoever is at the door, and give them access without having to go downstairs first, or leave the door open all the time!".
To get in touch with and support K1 Britannia Foundation, visit  www.k1britanniafoundation.org, www.facebook.com/k1sxm or call 553-8186. To learn more about ADT Security Systems and how they can protect your family, employees and assets visit https://facebook.com/adtsxm or call 520-3728.