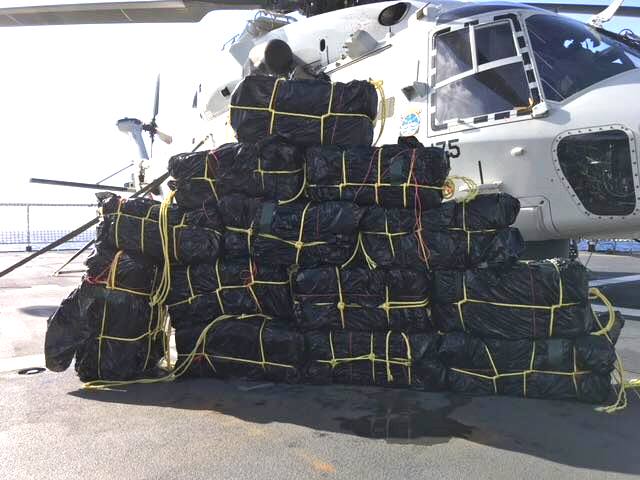 PHILIPSBURG, Sint Maarten – On August 9, the Dutch Navy ship Friesland, which was patrolling the Caribbean Sea, launched an aircraft to investigate a suspicious vessel entering Saba Bank.
This vessel was later identified as "Brisas Del Mar" navigating under the Venezuelan flag. The Dutch Navy air team noticed that the crew members were busy throwing something overboard.
At that moment, the Navy ship operating as Dutch Coast Guards, launched an air and sea pursuit team as the Venezuelan vessel started navigating at high speed to escape the Coast Guard's patrols.
The Navy water patrols managed to retrieve the objects that were thrown into the sea. On testing, the objects were positively identified as cocaine and weighed about 427 kilograms.
The Navy ship brought in the drugs to St. Maarten's port, where they were transported the same day, by heavily armed police, to the Philipsburg Police station.
No drugs were missing from the Harbour property. Law enforcement remains silent on this haul.