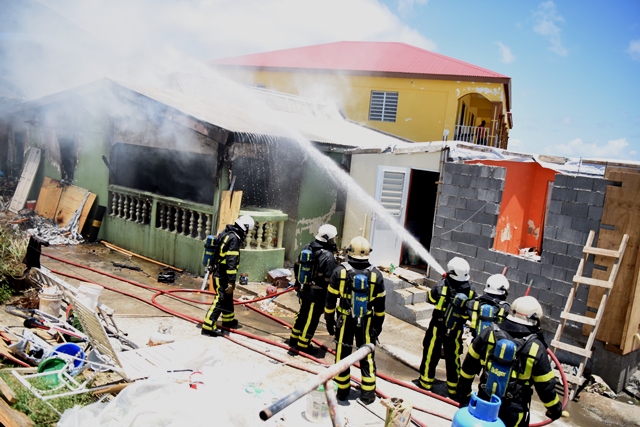 Family home totally destroyed by fire.
Dutch Quarter, Sint Maarten — On Thursday April 26th at approximately 11.25 a.m. police patrols, Fire Department and Detectives were sent to the home of the Serrant family located on A. Th. Illidge road where a fire was reported.
On the scene the investigating officers diverted traffic in order for the Fire department to put the blaze out. The officers also learnt that a young boy living at the home was in one of the bedrooms working on a school project which required the use of matches.
He also stated that the a mattress accidental caught fire.
The fire was put out by the fire department however everything in the home was destroyed. No one was injured during this fire.
This is the live image of the house on fire it was stream by 721news team.