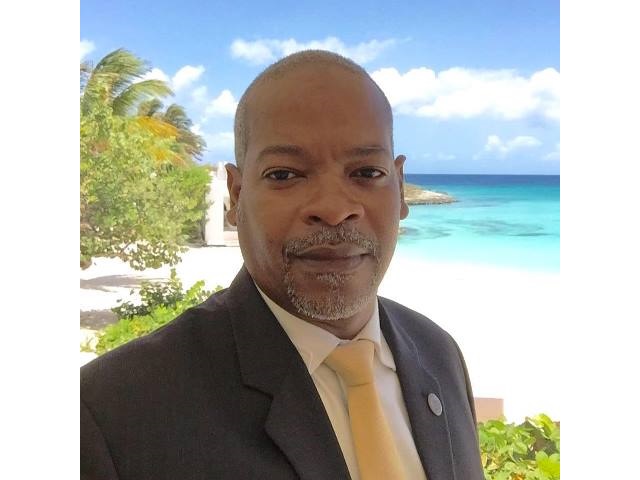 POND ISLAND – Acting Minister of Tourism, Economic Affairs, Transportation and Telecommunications (Ministry TEATT) Cornelius de Weever, says more than eight million tonnes of plastic leaks into the ocean each year – equal to dumping a garbage truck of plastic every minute, according to United Nations (UN) Environment.
Minister De Weever commends Divi Resorts for getting rid of plastic straws at all of its Caribbean resorts on Aruba, Barbados, Bonaire, St. Croix, and Sint Maarten.
The aforementioned is part of Divi Resorts green initiative to curb pollution by removing straws from all of its properties.
"As our country builds back better and stronger, there are strong reasons for businesses to operate in a more sustainable manner by reducing ones carbon footprint when it comes to environmental stewardship.
"Sint Maarten as a tourist destination has to step up to the plate.  I commend Divi Resorts for taking the initiative of doing away with plastic straws.  This should also be explored by other hospitality and tourism driven businesses.  Let it be an industry driven approach.
"We all have a responsibility towards our environment and if every business were to take measures it will have a much larger impact on society, on the way we do business on a daily basis in the country, and on our country's carbon footprint.
"We have natural resources that our tourism-dependent economy depends upon.  These natural resources are our beaches, the sea, lagoons, ponds, and our terrestrial areas.  Our Nature Foundation sounded the alarm after the Easter-holiday weekend about the amount of garbage that was left behind on our beaches.
"We need to do better, and I appeal to the populace and to the business community to start thinking seriously about our environment and start taking measures to lower our carbon footprint and being more environmentally conscious and responsible," Minister Cornelius de Weever said on Tuesday.
Each year, tonnes of plastic ends up in the oceans, wreaking havoc on marine wildlife, fisheries and tourism, and costing at least US$8 billion in damage to marine ecosystems.
Up to 80 per cent of all litter in our oceans is made of plastic.
According to some estimates, UN Environment says at the rate we are dumping items such as plastic bottles, bags, cups after a single use, by 2050 oceans will carry more plastic than fish and an estimated 99 per cent of seabirds will have ingested plastic.