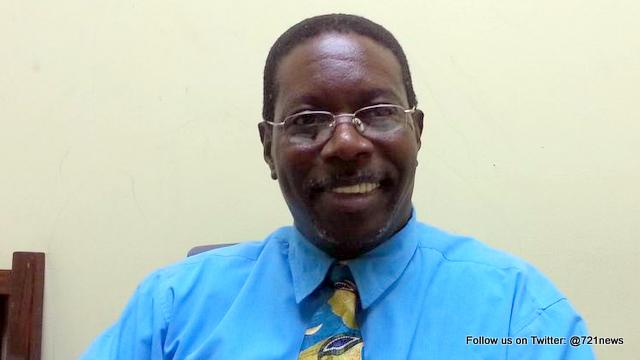 Great Bay, St. Martin — Fernando Clark, the Philosopher of Humor, is doing it again. This time in: Fernando Clark in your Uhm!! Since his last one man, stand up comedy show "Fernando U 2 Baad" in November 2009 the Philosopher of humor has not given the people of St. Maarten, his fans, a taste of his unmatched comedy. Well, after many requests and demands from his fans, he is back at it again.
After Hurricane Irma and Maria struck the island last year, RAW Promotions Foundation, the team behind the comedian, has been searching for a suitable venue to host the next standup comedy show.
In fact, the "Fernando Clark in our Uhm!!" show had been cancelled from its proposed date, October 7th, 2017 due to the unwanted visit from the two storms who destroyed many locations including Tropicana Ballroom, where the shows was intended to be held.
Thus far, the solo-act humorist has always delivered rib-splitting humor causing face-changing laughter to the attendees and this show is no exception.
Family matters, political and social issues, superstitions, relationships and even his personal experiences are part of this show's repertoire, which guarantees to have the patrons in stitches from the opening bell to the final round, if compared to a boxing match.
While the age limit to attend is set at 14 years up, this is solely to ensure that the humor does not go over the heads of under aged patrons. Fernando insists on keeping his humor clean from obscene language. "You can make them laugh, while keeping it clean" Fernando vouched, and continued: "But there may be instances where one's imagination can take them elsewhere, but that is at their own account".
When asked if he might be afraid to address any particular issue or topic in this upcoming show, Fernando responded: "I have never been afraid to address any issue in my comedy. When I do, I find a humorous angle to it. In my last show, I experimented with funerals, and that worked out just fine. The people loved it. However, you will recall that I landed in court some years ago for talking about a certain past politician, but that case fell by the wayside and no charges were brought against me."
The "Fernando Clark in your Uhm!! Show takes place on Saturday, March 24, 2018 under the tent at Port De Plaisance starting at 8.00 pm sharp. Gates open at 7.00 pm. Tickets are on sale at SOS Radio in Marigot, Big D Photo studio in the Marcus Building on the Walter Nisbeth Road and at Van Dorp Book store in Simpson Bay.
Advance tickets are US$30,- / NAF54,- at the gate. At the door the price is US$35- or NAF63,-