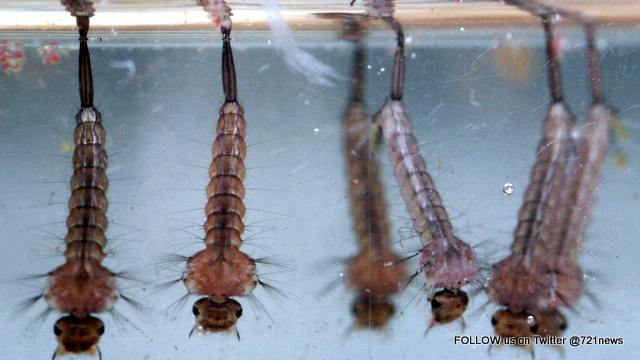 GREAT BAY, Sint Maarten (DCOMM) – Everything is set for Tuesday's evening information exchange session regarding the prevention of mosquito borne diseases.  The aim is to build a stronger, smarter and more collaborative approach to eliminate mosquitos.
Interested persons, business owners, community councils/leaders, institutions and organizations, are invited to attend the "Community Stakeholders Meeting for Health, Recovery & Development," on February 20 about the elimination of mosquito borne diseases such as Zika, Chikungunya and Dengue.
The community stakeholders meeting will take place in the Conference Room at the Government Administration Building from 7.00PM to 8.30PM.
The outcome of stakeholder sessions would contribute to the initiative designed to provide various vector control, education, community engagement, and mosquito monitoring efforts to Sint Maarten.
CPS (Collective Prevention Services) is proud to have played a role in this initiative, which represents a positive, proactive, and cohesive effort to include residents, civil societies, experts, businesses, and policymakers to help rebuild and strengthen normal vector control operations and preventing current and future public health challenges.
In this spirit, CPS has already consulted with the relevant bodies relating to the techniques, technologies, and chemical usage currently deployed on Sint Maarten and/or proposed by initiative partners during this initial deployment.
The opportunity is being provided for community stakeholders to share their views regarding a concerted community effort to eliminate mosquito breeding sites in the country.
The meeting is also relevant for healthcare providers, agriculturists/farmers, contractors, travel agencies, tourism and hospitality sector businesses, the media, garbage contractors/collectors, pest exterminators, and tire repair shops and garages.
The stakeholders meeting is a collaborative effort of the Vector Control Program of the Section General Health Care within the Collective Prevention Services (CPS), a department within the Ministry of Public Health, Social Development and Labour (Ministry VSA), the Netherlands National Institute for Public Health (RIVM) from the Dutch Ministry of Public Health, Welfare and Sport, and the emergency vector-response network VectorStars.
For additional information, you can call: 542-1122, 542-1222, 542-1322 or 542-1570.