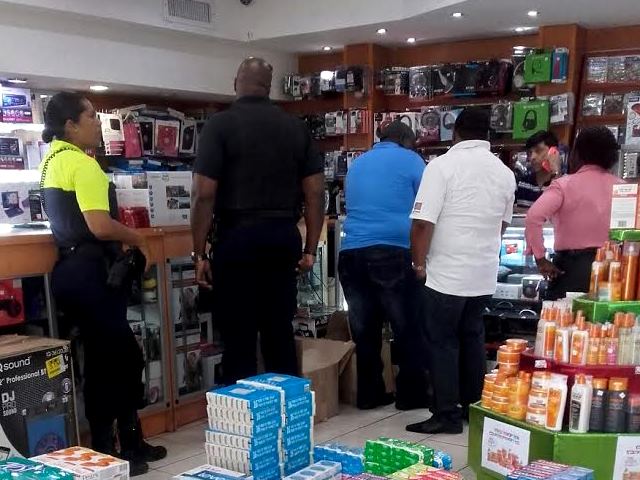 PHILIPSBURG, Sint Maarten — On Thursday March 30th a joint control was held by several government departments, under the leadership of the Police Department, at different business-locations on Front Street and Back Street. These departments included Immigration and Border Control, Social Security Department (SZV), Bailiffs, Tax- department, Labor Department and Economic Affairs (TEATT).
At the locations that were controlled representatives of each department had the responsibility to conduct a control based on the laws pertaining to their respective department.
As a result of these controls the police department will be investigating three cases in which the exploitation of persons are suspected. The Labor Department will be dealing with two cases where persons have been caught working without the necessary work permit.
One female was brought in because of her illegal status on the island and the intention is to have immigration send her back to her country as soon as possible. The company, with whom this female was employed, will also be dealt with in regard to the employment of an illegal person.
It is the intention for these joint controls to be done more frequently, to assure that all businesses on the Dutch Side are not in violation with any laws.