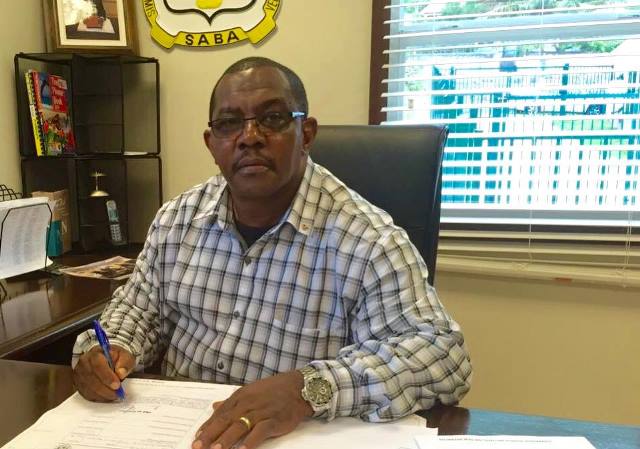 The Bottom, Saba — Commissioner with responsibilities for Culture on Saba, Mr. Rolando Wilson on Thursday afternoon announced that preparation for the celebration of the 41st anniversary of Saba Day (December 2nd 2016) is now in full swing. A detailed program for the official ceremonies and celebration is now being finalized.
As Commissioner responsible I would like to announce to the community that the theme for this celebration is "Hold My Memories Dear" and the official celebration will be held in the village of St. John's at the grounds of the Saba Comprehensive School.
I am hereby calling on all Sabans and residents of the island to start preparing for us to have a splendid Saba Day this year. We are extending a Saban style invitation to all our friends and family to come and join us as we celebrate our national day in grand style. I am calling on everyone to get their flags out and let us show the entire world that we really love our little Unspoiled Queen.
I am looking forward for total participation by one and all. Let us work together to make this a great day.