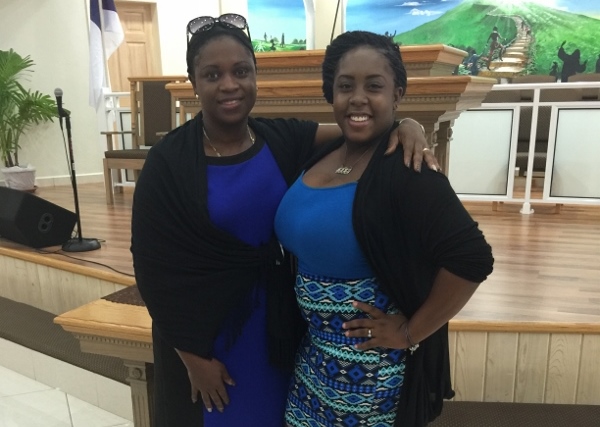 PHILIPSBURG – Ariella Bussue, a 19 year old student at the National Institute for Professional Advancement (NIPA) has been selected as the month of October's recipient of the 'Give Back to the Community Program.'
Ariella wishes to pursue her studies in the field of Paediatric Nursing because of her passion to help and take care of children.
Ariella Bussue intends to pursue her studies in the Netherlands
and wishes to pursue to courses that will strengthen her knowledge before leaving the island, namely EMR: Emergency Medical Responder and EMT: Emergency Medical Technician.
The Committee was more than elated to lend assistance to Bussue with her positive initiative.
PHOTO CUTLINE: L to R: MP Leona Marlin-Romeo and Ariella Bussue.