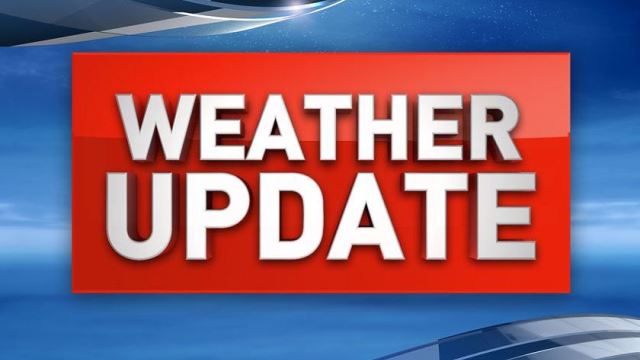 Local Weather…
Partly Cloudy & Slightly Breezy yet HOT with a brief day-shower possible; then increasing clouds & showers overnight (some heavy). Winds & Seas are also forecast to increase by tomorrow. 
Remnants of Grace…
Although Grace has been downgraded to a tropical wave, it may STILL bring some showers to our local region from overnight tonight into Friday — the heavier showers are expected to pass south of us.
We will continue to monitor what's left of Grace.

Tropical Storm Henri formed…
Tropical Depression #8 developed into Tropical Storm Henri late last night (at11pm), and as of 5am this morning continues to move Northward and away from the Caribbean. We will no longer monitor this system.

Here are some useful links: 
* Before a Hurricane
* During a Hurricane
* After a Hurricane
* Emergency Supplies Kit
Reminder…
Remember to have & keep your Hurricane Kit ready throughout this hurricane season.
Additionally, stay tuned to our Facebook fan page for periodic Hurricane Information.
Note:
SSS-Islands: St. Maarten = 18.0°N, 63.1°W | Saba = 17.6°N, 63.2°W | St. Eustatius = 17.5°N, 63.0°W
Neighboring Islands: Anguilla = 18.2°N, 63.1°W | St. Barths = 17.9°N, 62.8°W | Antigua = 17.1°N, 61.9°W | Barbuda = 17.6°N, 61.8°W | Montserrat = 16.8°N, 62.2°W | St. Kitts = 17.2°N, 62.6°W | St. Croix = 17.7°N, 64.7°W | St. Thomas = 18.3°N, 64.9°W | Tortola = 18.4°N, 64.6°W
Remaining names for this year's Atlantic Hurricane Season are: Henri, Ida, Joaquin, Kate, Larry, Mindy, Nicholas, Odette, Peter, Rose, Sam, Teresa, Victor, Wanda.
Future Tropical updates will be sent out periodically (as needed).