PHILIPSBURG, Sint Maarten – An investigation by different law enforcement groups led to a house search on Tuesday, February 6, by the Arrest Team. It was around mid-day when the Arrest Team showed up in front of an apartment complex on Cannegieter Street where a former lottery company was located.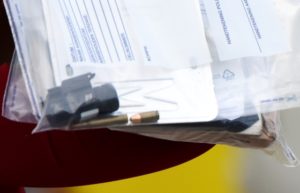 A team of detective and forensic teams swarmed the building complex and entered into the apartment. Another room in the same complex was also searched.
Detectives found a loaded gun, high caliber military ammunition and a man, well-known by police, was arrested.
Other items were confiscated for further investigation. No official word from police was issued about this man's arrest.
721news understands that today, February 9, the man was brought in front of the Judge of Instruction, and his detention was extended by 8 more days.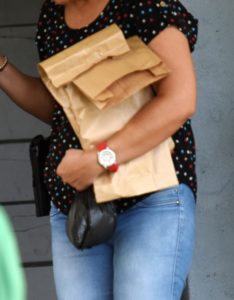 This week is considered "jackpot week" for law enforcement as police have made different house searches, which led to arrests, and the confiscating of illegal guns, drugs and a large amount of cash.
The only press communique that was issued by police was on the man who was arrested across Great bay hotel with a large amount of drugs, and later in a house search in Back bay, Point Blanch where more drugs and cash were found.