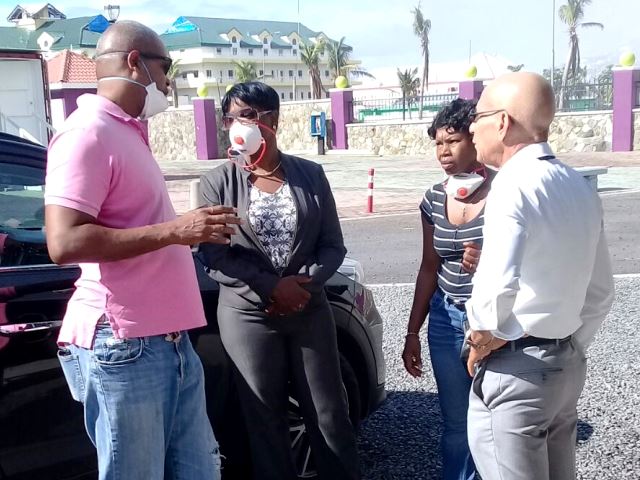 GREAT BAY, Sint Maarten (DCOMM) – Due to the fire at the Pond Island landfill, the Prime Minister in collaboration with the Council of Ministers have taken the following decisions after assessment of the current on-going situation.
All schools in the Philipsburg area will be closed and parents/guardians as well as school bus operators are asked to pick up the school children from the schools in the aforementioned area.  The Police Department will assist with the potential traffic challenge in the Philipsburg area.
Residents and business owners are asked to use discretion and allow employees with respiratory challenges to take the necessary measures to avoid the wind driven smoke.
All persons are encouraged to purchase nose and mouth masks from local hardware stores as a preventative measure against smoke inhalation.
Additional information will be forthcoming as warranted.
The Fire Department, is advising persons living downwind from the landfill fire, to close windows and doors, especially persons who have a respiratory challenge such as asthma, or shortness of breath.
The Fire Department along with the company responsible for the management of the landfill are working diligently to extinguish the fire.